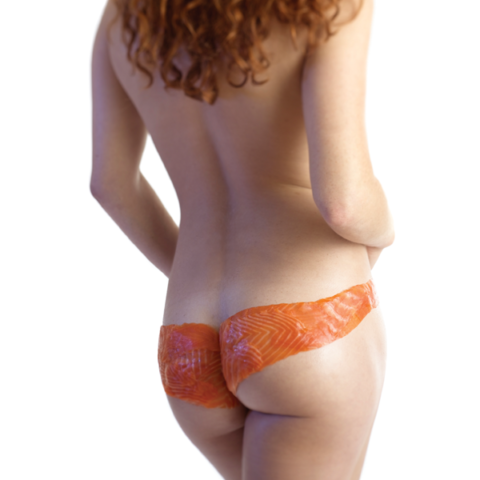 Yield:

2 Servings
Honey- Glazed Salmon
Aaron likes, rather loves, salmon. Remember his experience at the cafe in the Village? (See page 47 for reference.) Well, in follow-up, they decided to rendezvous in New York again. He flew in from Texas, she from Boston. They were to meet at a hip New York restaurant, not having seen each other since that night at the cafe six months before. In Aaron's words, "She ran into the restaurant, 30 minutes late, soaking wet from the rain, with luggage in tow. Once she regrouped and warmed up, I ordered the baked salmon and she ordered a noodle-basket with shrimp called Aphrodisiac Love Nest. Hubba hubba. I'm not telling any more, but yes, I do still call her."
Ingredients
Olive oil for greasing
2 (6-ounce) salmon fillets, about 11⁄2 inches thick
Salt and freshly ground black pepper to taste
2 teaspoons honey
2 teaspoons chopped basil
Instructions
Preheat the oven to 350 degrees.
Pour a bit of oil in a baking dish large enough to accommodate the salmon, and tilt to distribute the oil around the bottom of the dish.

Place the salmon, skin-side down, in the baking dish. Pat the flesh dry, and season with salt and pepper. Drizzle with the honey and smear with your fingers to coat evenly. Top with the basil.
Bake for 15 minutes, or until the desired degree of doneness.