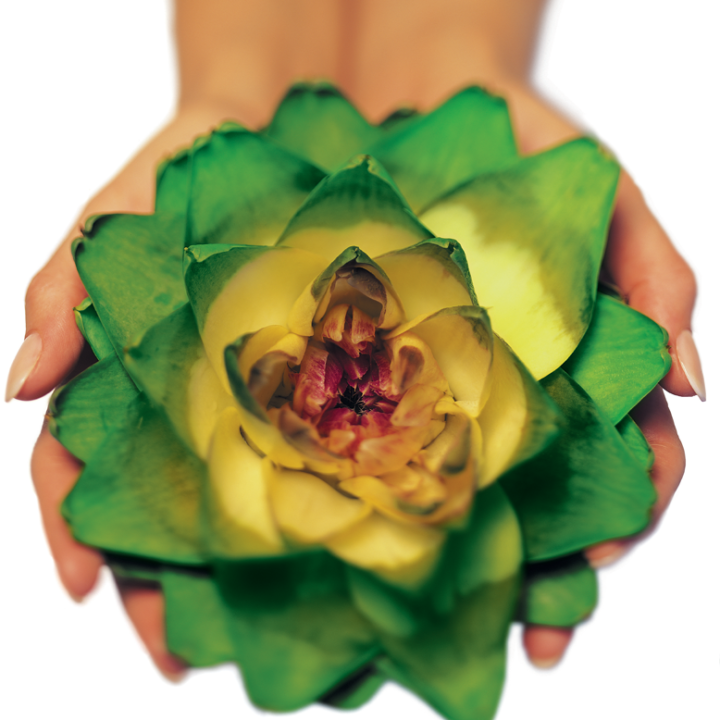 Yield:

2 servings
Steamed Artichoke Leaves with Green Goddess Dressing
Yes, he loves me
Eating steamed artichoke leaves is a lot like playing that childhood game of "He loves me, he loves me not . . .," where you pluck the petals from a daisy until you know the Truth. Only with this game, you get to lick the creamy Green Goddess dressing off the leaves when he loves you, and scrape the tender flesh with your sharp teeth when he loves you not.
Ingredients
2 artichokes
1⁄3 cup sour cream
1⁄2 tablespoon Champagne vinegar
1⁄3 cup mayonnaise
3 tablespoons buttermilk
Salt and freshly ground black pepper to taste
Zest of half a lemon
1 tablespoon chopped fresh tarragon
1⁄2 tablespoon minced chives
1 teaspoon minced parsley
Instructions
Trim off the stem so that the artichoke will sit flat on a plate. Snap off the really tough outer leaves around the base, if you like. Trim off the top third of each artichoke with a sharp knife. Wash the artichokes well, spreading the leaves slightly so the water can run through. Turn upside down and shake well.
Place the artichokes in a large, microwave-safe bowl and fill with about 1 inch of water. Cover and microwave about 6 to 8 minutes, and then let sit for another 10 minutes, still covered. Pull out a leaf. Taste it. If it pulls out easily and tastes soft, then it's done. If not, microwave the artichokes for a few more minutes.
While the artichokes are steaming, prepare the green goddess dressing. Combine all the ingredients in a small bowl. Cover and chill until ready to use.
Place the steamed artichokes on a plate or in a bowl. Hot, room temperature, or chilled artichokes — all will taste divine. Spread apart the center leaves and fill with the green goddess dressing. Or, if you prefer, simply serve the dressing on the side. Eat, leaf by leaf, with your partner.