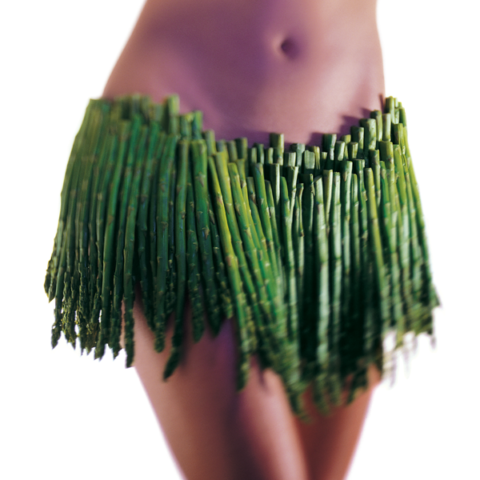 Yield:

2 to 3 Servings
Asparagus-Prosciutto Rolls
Easy and delicious
These rolls are good finger food. Sure, the vinaigrette might dribble on your chin and the asparagus might slip out to find itself a new home and the cream cheese might put a white dab on your rosy cheek. As I was saying, these rolls are good finger food.
Ingredients
6 stalks thick asparagus or 12 stalks thin, trimmed
1 tablespoon white wine vinegar
1 tablespoon Dijon mustard
1⁄2 teaspoon honey
1 clove of garlic, thinly sliced
1 small shallot, minced
Salt and freshly ground black pepper to taste
3 tablespoons extra-virgin olive oil
3 thin slices prosciutto, cut in half crosswise
3 tablespoons goat cheese or cream cheese, divided
1 tablespoon minced fresh chives for garnish
Instructions
Bring a large pot of salted water to a boil over high heat. Prepare a large bowl of ice water. Add the asparagus to the boiling water and cook for 3 to 4 minutes, or until bright green and just tender. Remove the cooked spears and dunk in the ice water to stop the cooking, and then drain and pat dry.
For the vinaigrette, combine the vinegar, mustard, honey, garlic, shallot, salt, and pepper in a mixing bowl with a whisk. Pour in the olive oil and whisk well until emulsified.
To assemble the rolls, set a slice of prosciutto on a clean surface. Spread 1⁄2 tablespoon of the goat cheese on the prosciutto with an offset spatula. Set 1 thick spear or 2 thin spears of asparagus on the cheese near the bottom of the prosciutto slice, and roll up the asparagus in the prosciutto. Drizzle the rolls with the vinaigrette, garnish with the chives, and serve immediately.