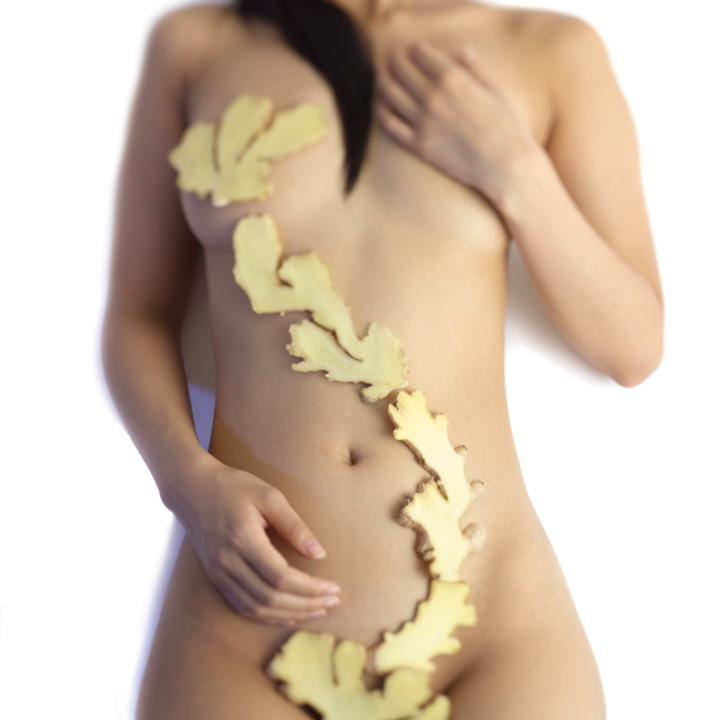 Yield:

2 servings
Grilled Grapefruit with Ginger-Mint Syrup
A marriage of sour, spicy, and sweet
According to Kimberly and Mike in Memphis, Tennessee, "This recipe is a fantastic metaphor for great sex — something explosive with juices squirting everywhere — the senses go wild!" On a tamer note, the tart grapefruit combined with the minty-sweet syrup makes for a refreshing end to a rich meal, cleansing the palate for whatever the next course may be. 
Ingredients
1 cup granulated sugar
1 cup water
1 (3-inch) piece fresh ginger, peeled and coarsely sliced
3 large sprigs fresh mint, plus more for garnish
1 large pink grapefruit
Instructions
For the syrup, combine the sugar and water in a small saucepan over medium heat, stirring until the sugar is completely dissolved. Add the ginger and let steep for 10 minutes to infuse the syrup. Add the mint sprigs, turn off the heat, and let steep 10 more minutes. Taste the syrup. If it's well infused with the flavors of ginger and mint, strain the mixture into a jar and refrigerate for up to 5 days, or until ready to use. If it needs more flavor, return to a low heat and continue to steep until the desired taste is reached.
For the grapefruit, set a grill pan over high heat. Slice the grapefruit in half along the equator. Using a sharp knife, make slits on both sides of each membrane to release the fruit from the pith. Brush the flesh with the ginger-mint syrup. Place, flesh-side down, on the hot grill pan. Let cook 5 minutes, or until well-caramelized grill marks appear.
To serve, cut around the inside perimeter of the fruit to completely release the flesh from the peel. Spoon with more ginger-mint syrup to taste and garnish with fresh mint.